the employment agency that offers opportunities!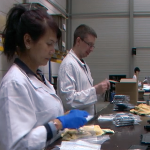 BETTER OPPORTUNITIES, MORE SECURITY
At Flexjobs you have the best chance to have a long-lasting job. If we are satisfied about your service, we will ensure that you retain your work. As much as possible with the same employer, but if anything goes wrong, we will ensure that we take you to get started in another company. And we will be responsible for all these arrangements.
---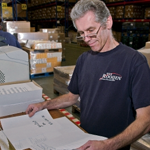 SPECIALIZED IN LOGISTICS AND PRODUCTION
Apics Flexjobs is the employment agency for positions in logistics and production and their administrative back-up. From metalworker to production supervisor and forklift driver to transport planner.
---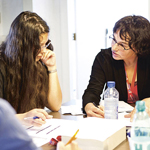 PERSONALLY DIRECT AND FAST
When you register with us, we take the time to get to know you better, so that we can know exactly what you want. This requires no form of superficial conversation with any consultant or unnecessary waiting, but only a comprehensive intake, and it only takes a few days before you get started on what you love doing.
---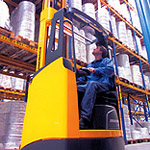 DO YOU NEED A JOB AS A FORKLIFT OPERATOR OR REACH TRUCK DRIVER?
If you have already gotten your certificate, you can always start immediately with one of our appealing clients such as Heineken and KPN. And, also, if you have not yet gotten a degree, we have interesting opportunities for you. As there are things we think you are suitable for, and that is exactly what we will train you on!
---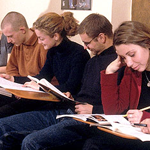 DO YOU HAVE LANGUAGE PROBLEMS? PROBLEMY JĘZYKOWE? WE WILL TAKE YOU ON A COURSE!
You may find that it is hard to get started because you have not (yet) mastered Dutch or English language enough, which is, of course, regrettable. That's why we offer language courses to suitable and motivated candidates so that a world of possibilities could be open also for you.
---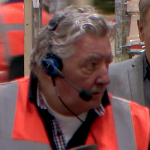 ALSO FOR 50+
Whether you're 25 or 55, our arms are wide open to accept you at any age. Many employers are looking for people with experience, people who have already been there before. At Flexjobs the issue is not about what you are, but it is all about what you can.
---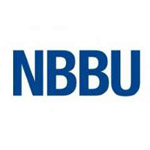 THE BEST COLLECTIVE AGREEMENT (CAO) AND WORKING CONDITIONS
Flexjobs is a member of the NBBU, the Nederlandse Bond van Uitzendbureaus (Dutch Association of Employment agencies). And we apply the CAO drawn up by the NBBU. For you, that means that you are sure that you will get a safe, enjoyable and well-paid job.
---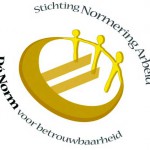 CERTIFIED FOR NEN 4400
We adhere to the strict standards of NEN-4400. That gives you even more security.  It means that we have arranged our administrative and financial business very nicely. In other words: Apics Flexjobs is a reliable employer where you as an employee can place your absolute trust in.
---
Apics Flexjobs in brief
We are always looking for flexible production staff and certified forklift operators and reach truck drivers. In addition, we are also on the lookout for management and administrative employees.
We have a number of clients and thereby a wide range of varied job opportunity. Register now and before you know it you could get started right away! Would you like to stay up to date on Apics Flexjobs? Visit us on Facebook or click on the Facebook button.