Quality management has been the highest priority in Apics Flexjobs since its establishment. Apics Flexjobs distinguishes itself from other recruitment companies with a modern vision of staffing with which we realize cost savings for our clients and relieve them, and at the same time ensure a continuity and a safe working environment for our temporary employees.
That we live up to these promises can be seen from the following certifications and quality mark:
ISO 9001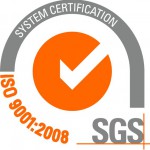 The ISO 9001 standard sets the requirements for the quality policy of an organization with customer satisfaction as the goal. The certification of an organization is carried out by an independent institution. It is being considered whether the organization has sufficient awareness of the requirements, or the processes and systems are designed to meet the requirements and whether the performance objectives can be realized.
NBBU / SNA quality mark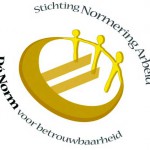 The SNA quality mark of the Stichting Normering Arbeid (Labour Standards Foundation) makes the hiring of labour and outsourcing work for employers a lot easier and safer, because they are better protected against fraud. The relationship between the employer and his NBBU-temporary employment agency is surrounded by a number of additional measures that are set out in the SNA quality mark.
The SNA quality mark is the standards of the Stichting Normering Arbeid (SNA) (Labour Standards Foundation) and based on NEN 4400-1 and NEN 4400-2 national standards. This indicates its laid down financial and administrative criteria which a bona fide employment agency must fulfil. A positive screening on the SNA quality mark is a prerequisite for a temporary employment agency undertaking a requirement for membership of the NBBU.
Stichting Normering Arbeid (Labor Standards Foundation)
SEBO quality mark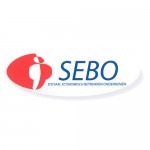 Zoetermeer appreciates companies that stand out in the area of corporate social responsibility. That is why the SEBO quality mark was created for the quality mark for Social Economic Involvement. Criteria for eligible are companies that:
▪ are committed to maintaining or boosting employment
▪ pay attention to vulnerable groups
▪ seek cooperation with other parties, such as municipalities, education and other accessible organisations
The SEA participants, who are united in the Social Economic Platform (SEP), check whether an undertaking satisfies the criteria of the SEBO-quality mark-conformity.
Municipality of Zoetermeer SEBO quality mark